Environment´s information
The mountain chain of the "Lunch" (Almuerzo) is tempting e to the hill walker. To the lovers of the traditional architecture will love walking through Almajano and Narros which highlight by its shield big houses. The same city of Soria, just twenty kilometres far away, attracts to the traveller by its Romanesque, its Gothic, poetic routes, parks and Museum of Numancia. As well as you can visit the Celt Iberian Romanesque site of Numancia in Garray and its Romanesque hermitage of the Martyrs. And following the CN-111 go to see the strong house of Saint Gregorio and the pastoral Valley of the river Razón, the ethnographic museum of Saint Andrés and the jolly tree of Garagüeta. Besides you can go from Garray to Oncala to know this region from Magaña, which has a goo castle, and Fountains of Magaña with its important culture. It is said that it has the biggest dinosaur of the world.
Canos
Small locality located at the feet of the Mountain Chain of "Almuerzo". Church dedicated to the visitation of our Lady with apse from the XVI century and big altarpiece from XVII century. Away from the noise and everyday stress, on the banks of a forest of oaks. The features of the village let to the children play quietly. Aldehuela de Periañez is close which is the main bedhead
Tours

- The Black Lagoon and the Picos de Urbion
- Reservoir Cuerda del Pozo
- The holly-tree of Garagüeta (the largest pure forest of holly in Europe)
- The Natural Park Canyon River Lobos
- Ruins of Numancia
- The route of ichnites
- Capital Soria and Romanesque monuments
- River Duero
- Valonsadero
Activities
Hiking, Cycling, mycological routes, Horseback Riding, Nature Observation, etc ...
WHERE TO GO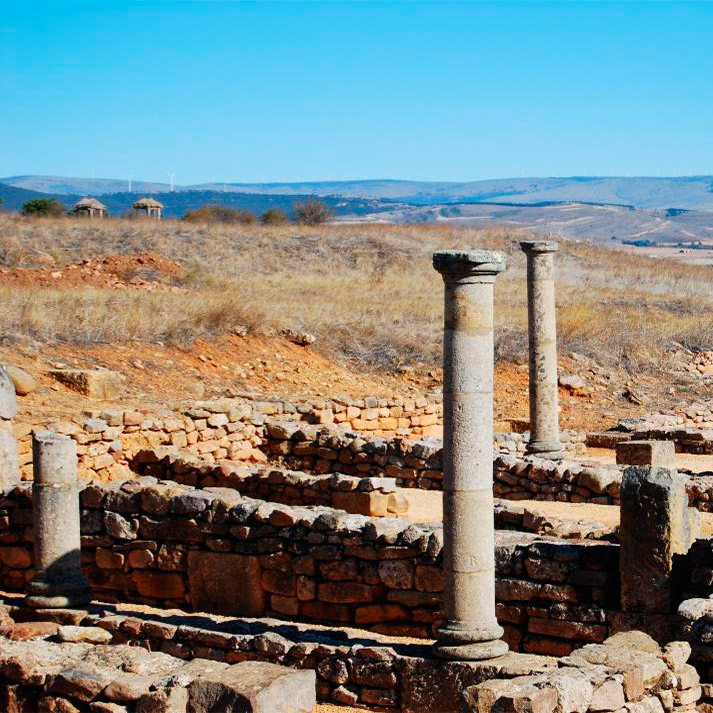 Numancia
Numancia resistió al imperio Romano en diversas guerras celtibérico-romanas hasta ser quemada por Cornelio Escipión en el 133 a.C. Se han reconstruido dos casas y hay un itinerario para recorrer las c...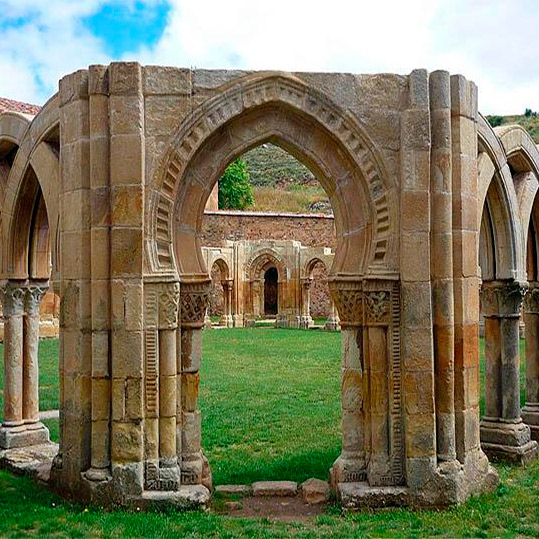 San Juan de Duero
El claustro está al aire libre, sin techo. Perteneció a un monasterio sanjuanista-hospitalario cuya iglesia está al lado en la que destacan dos templetes de sabor oriental. Los entrecruzados arcos so...
UPCOMING EVENTS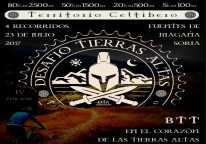 IV Desafío Tierras Altas
En Fuentes de Magaña, 23 de julio
Maratón BTT por los espectaculares parajes de las Tierras Altas de Soria, transitando por el GR86: sendero ibérico Soriano, PR: Ruta de las Fuentes, La Fortaleza Medieval de Magaña, Despoblados, Castr...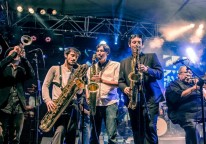 Enclave de Agua
En Soria, del 27 al 29 de julio
El Festival de Música Afroamericana Enclave de Agua es una iniciativa turístico/cultural organizada por el Ayuntamiento de Soria. Se trata de un festival multidisciplinar dedicado a música de raíz afr...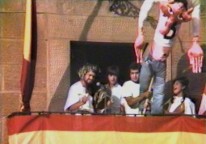 Fiestas de la Juventud
En Ólvega, del 4 al 6 de agosto
La Asociación La Juve de Ólvega las celebra el primer fin de semana de agosto, presididas por su mascota, el Bulinga, se comienzan oficialmente el sábado con el pregón de dos jóvenes de la localidad, ...